Week 17 Studies
July 14th - 20th

Time for the monthly Anatomy Turnaround!

(For those that are unfamiliar with this exercise; once a month I draw a turnaround sheet of the male and female figure - from imagination - to measure my progress in learning human anatomy).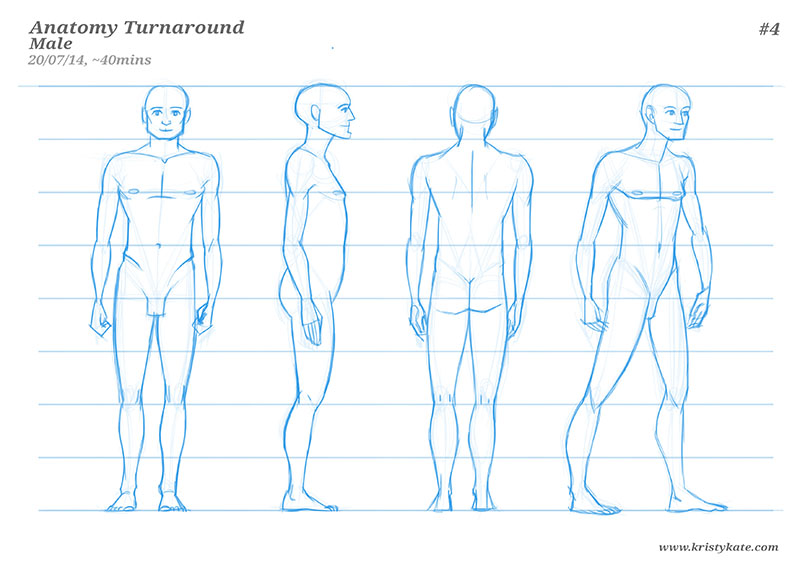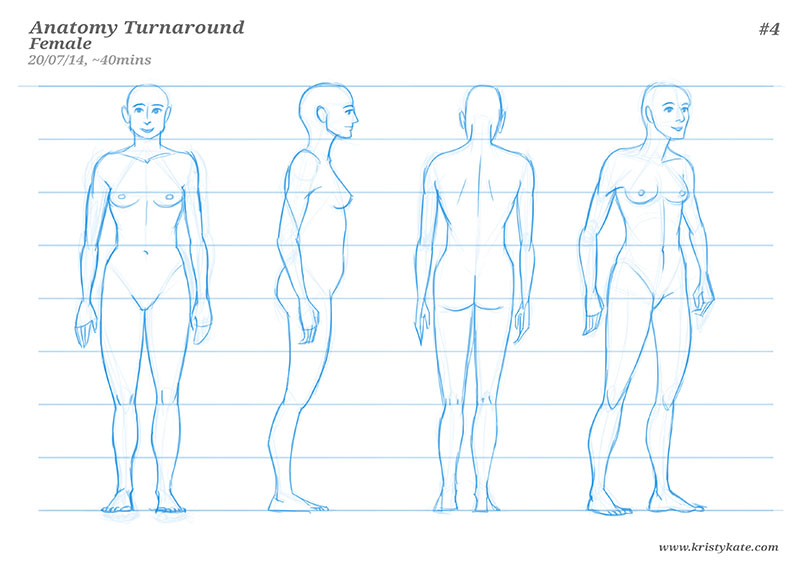 And for comparison, here's all 4 sets of turnaround sheets that I've completed over the past 3 months: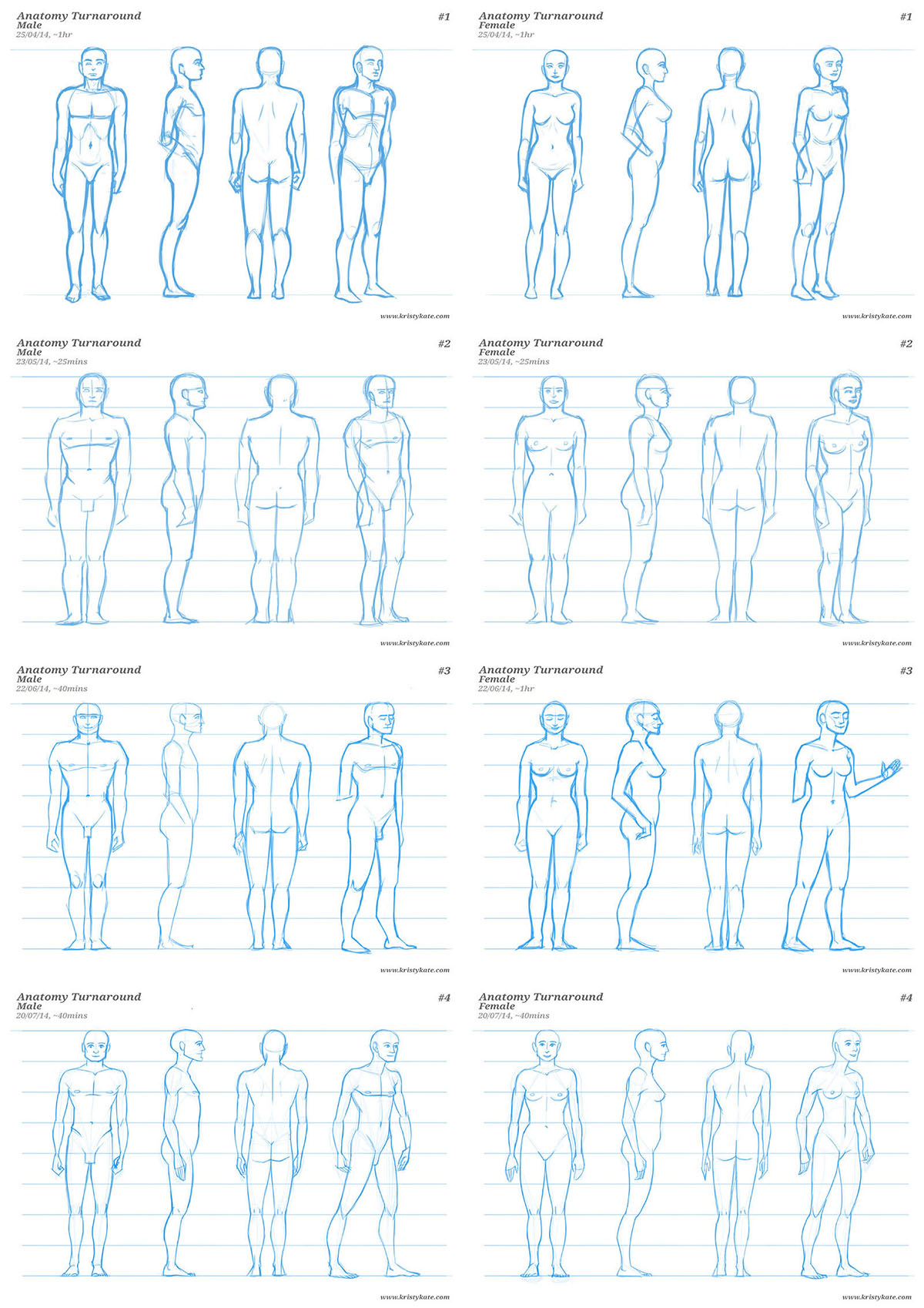 While I'm still very good at being nit-picky over my current work, gosh it makes me happy to look back at how far I've come in just 3 months of study. Anatomy has always felt like a big scary undertaking, but these pictures show that, if you just keep working at it, progress really is guaranteed.

(I can't wait to look back on this post in 3-6 months and laugh at just how little I know!)

Now that I've made progress with understanding the basics of human anatomy, I feel it's time to start shifting my focus and aim higher.

My next steps towards character design (over the next 6 months):



Draw lots of figure studies (and push the pose!)


Complete more muscle studies


Draw turnarounds (more than once a month) to really cement my understanding of the human figure from different views


Draw lots of studies of the hands and feet


Draw lots of faces and study the construction of facial features


Complete master studies (figurative)


Study the design of existing characters


Experiment with and exaggerate the proportions and shapes of figures and faces


Study, practice, play!



Most importantly, it is time to step out of my comfort zone and



Start designing human characters!



It's an ambitious list and I haven't quite figured out where this will fit into my current schedule, but I accept the challenge!

Wish me luck!

Until next time,
x Kristy Kate


+ + +




Have any thoughts on my studies? Join me on my creative journey and share your own by leaving a comment (critique welcome) or connecting via Twitter or Facebook.