Week 9 Studies
May 19th - 25th

It's Anatomy Turnaround Sheet time!

What's the Anatomy Turnaround Sheet, you ask?

Each month I test my human anatomy knowledge by completing a male and female Anatomy Turnaround Sheet entirely from memory. From these sheets I can determine gaps in my understanding by observing the areas I struggled to draw and anatomical inaccuracies.

This is the second time I have completed the exercise and boy, am I excited! (For comparison, the first attempt can be seen in the Week 4 & 5 Studies post.)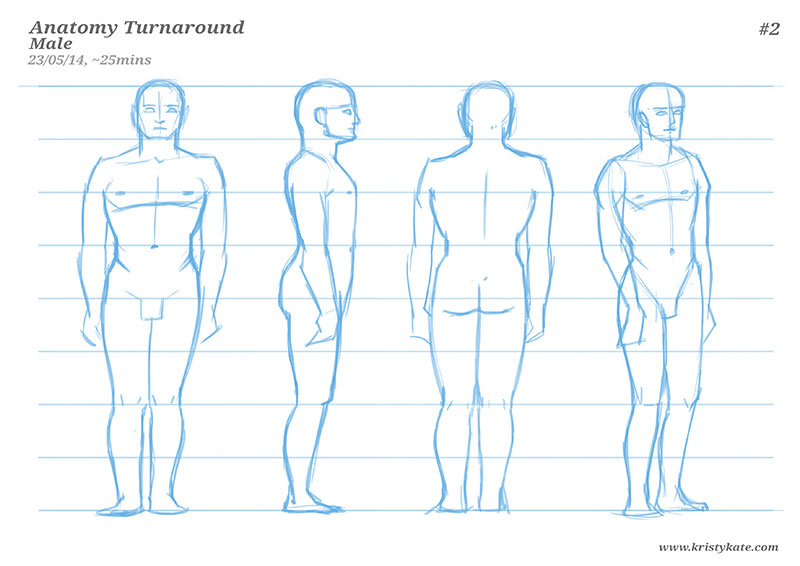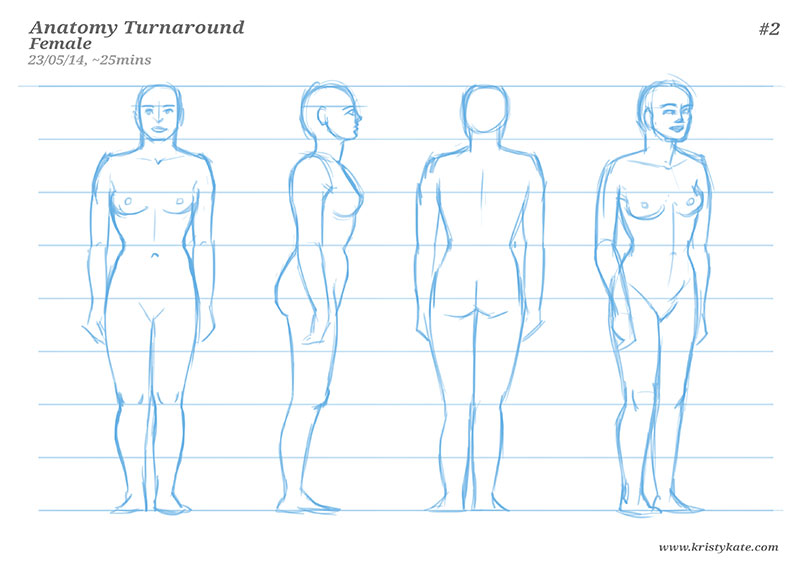 Already there was quite a difference in my level of confidence while drawing the figure. 4 weeks ago I was really struggling to visualise the human body and spent 2hrs drawing and redrawing the figures to achieve something acceptable looking. This time around, I halved the time it took to draw the figures and reworked very little (you'll see some scratchiness with the shoulders and heads). To me, that's a fairly significant improvement!

Nevertheless, there's still much to improve on. Here's what I feel needs more work:



Structure of the limbs (they're really not-quite-right!)


Structure of the hands and feet


Side-view (need more tilt in the upper torso and structure in the legs)


Proportional widths (some areas appear too wide, such as the neck and torso)


Form and balance (3/4 view says it all - had particular trouble with the shoulders, hip-backside-leg connection and legs)



For this upcoming month, art study will be focused on:



Arms and legs (construction and proportion)


Hands and feet (construction and proportion)


More face/head studies (missed out on these last month), and


More gesture/figure studies



Looking forward to digging into some more anatomy this month - bring on Anatomy Turnaround Sheet #3!

Until then, all the best!
x Kristy Kate


+ + +




Have any thoughts on my studies? Join me on my creative journey by leaving a comment (constructive criticism welcome) or connecting via Twitter or Facebook.